Practice Philosophy
To provide each and every patient we encounter with the best Chiropractic care that we can, with an emphasis on removal of subluxations to restore the bodies' inborn ability to achieve optimum health. Patient education on proper nutrition and exercise are also important to us. Our ultimate office goal is to help as many people as we can discover Chiropractic and show them how to Take Charge of Their Health! Our treatment goals are to increase each patient's function and decrease his or her symptoms, utilizing safe and cost effective Chiropractic methods. We take pride in finding their problem and doing whatever possible to fix it. If we discover a non-Chiropractic diagnosis we gladly refer patients out to the appropriate health care facility. We've got your back!
---
Chiropractor Thomas Ovenell DC, CCSP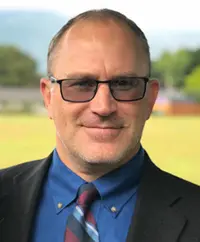 Dr. Thomas Ovenell is a Washington, Idaho and Montana Board Licensed Sports Chiropractor
My Name is Thomas L. Ovenell. I started Ovenell Chiropractic in 1996. My experience and training has allowed me to work with patients from all walks of life. From young children to geriatrics and from weekend warriors to professional athletes. I strive to treat each and every patient as I would my own family. I look forward to treating their individual needs and helping my patients get the most out of life and to reach their peak potential. Check out our services provided and view some of the symptoms that might bring you in. Call for an appointment today to begin reaching your peak potential. We've Got Your Back!
Education:
Undergraduate - Wenatchee Valley College, Scotts Community College
Doctor of Chiropractic - Palmer College of Chiropractic - 1996
Advanced Training:
Certified Chiropractic Sports Physician (C.C.S.P), American Chiropractic Board of Sports Physicians - 2001
Palmer College Technique Authorization for Extremity Adjusting
Palmer College Technique Authorization for Ancillary Procedures
Erhardt X-ray Certification 100 hours post graduate - 1996
Current Cardiopulmonary Resuscitation and Emergency Procedures Certification
Boards:
Washington State Chiropractic License - 1996
Montana State Chiropractic License - 1996
Idaho State Chiropractic License - 1997
National Boards parts I, II, III, and Physical Therapeutics
Personal Interests:
Cycling
Triathlon
Camping
Hiking
Hunting
Fishing
Coaching
All of the above with my wife and 5 daughters!
---
Michael Royce Brunette, DC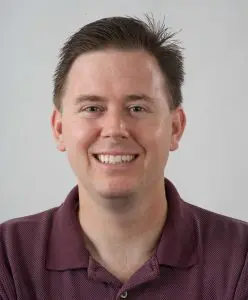 Dr. Royce Brunette is a Washington and Idaho Board Licensed Chiropractor
My name is Royce Brunette. First and foremost I'm a father to 5 beautiful children and in love with my wife of 19 years! As a chiropractor I enjoy serving the community I live in with safe and innovative chiropractic care. I have extensive experience in helping people of various backgrounds from professional athletes and performers, young athletes, lumberjacks, professional fishermen, firefighters to wonder-women (MOMS) and more. I'm proficient in helping people reach their full potential, overcome injuries and maintain a well-adjusted balanced life. As an impassioned DC I'm focused on getting results for my patients. I have the reputation of listening to my patients. This has helped me more than anything in having success with both the simple and complex cases. I look forward to seeing you, so I can help you live in full expression. I keep you working!
Education:
Undergraduate - Mesa State University, Napa Valley College and Diablo Valley College
Doctor of Chiropractic - Life Chiropractic College West 2005
Boards:
Washington State Chiropractic License - 2014
Idaho State Chiropractic License - 2011
California Board of Chiropractic Examiners - 2006
National Board of Chiropractic Examiners Parts I, II, III and IV
National Board of Chiropractic Examiners – Physiotherapy
Personal Hobbies:
Enjoying time with family
Disc Golf
Cycling
Singing
Hiking
Camping
Cooking
Dancing
Scout Leader
---
Kathy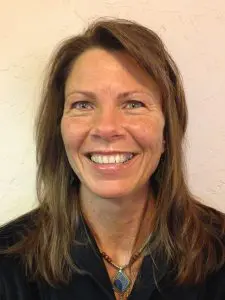 Hello everyone! I am Kathy Kurpuis LMT. Many of you already know me. This has been my work home 6 joyful years managing our front desk and billing department. I am excited to bring my massage business, MassageBossKathy.com to Ovenell Chiropractic office and all the Amazing Patients we serve!
It's an honor to be a provider working with this dedicated team of people who really care about true Wellness and the treatments that will get you there. My goal as a provider of massage is to offer a Positive and Healing Experience. Elevated and unique, this message will be lasting beyond the session.
Massage therapy is a great choice for preventative care, corrective care, and overall wellness. A therapy designed to keep you at the Top of your game! While I am not a provider contracted with your insurance,
it's likely you can use your FSA/HSA card to limit your cost.
I look forward to working with you!
---
Receptionist Cyndi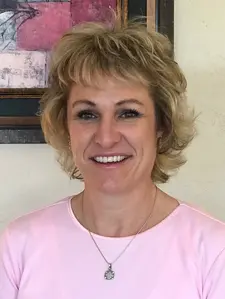 Hi! My name is Cyndi. My husband and I have raised 2 daughters and now are the proud grandparents of 4. We enjoy bike riding and hiking throughout our beautiful area. My first experience with chiropractic care came at a time when I could not figure out why laying flat was just not possible. A friend recommended seeing a chiropractor. As I began treatment and "education" on the treatment of the spine, I immediately experienced change. Since that time, continuing care is a critical part of life for both my husband and I. Prior to joining the Ovenell Chiropractic family, I worked for 18 years cleaning homes; requiring a very physical demand from my body. Without the chiropractic care I received I do not feel that demand would have been possible. I am very proud and blessed to be a receptionist here at Ovenell Chiropractic, witnessing first hand the level of care and concern for each patient that comes into our office. I look forward to meeting you and assisting in your new or continued care!
---
Massage Therapist Christa Blake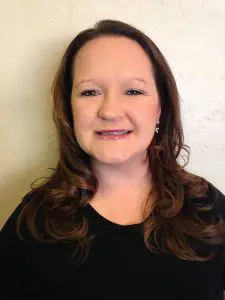 Hi my name is Christa Blake. I am a massage therapist at Ovenell Chiropractic. I have been practicing massage since 2008. ! am very passionate about massage and enjoy helping each individual patient through their healing journey, whether it be for preventative maintenance or existing injury. I specialize in deep tissue, Swedish massage, advanced neck and shoulder, and prenatal massage. My goal is to provide each patient with a positive healing experience. I thrive on the outdoors, so some of my personal interest include camping, hiking, and spending the day at the river with my husband and dogs.
OFFICE HOURS
---
Monday
8:00am - 5:30pm
---
Tuesday
8:00am - 5:30pm
---
Wednesday
8:00am - 5:30pm
---
Thursday
8:00am - 5:30pm
---
Friday
8:00am - 5:30pm
---
Saturday
By Appointment